Have you heard about this thing called the World Cup? I think sports are pretty silly, but I can't ignore the cultural hullabaloo it has created. First round games so far have made people really excited, check out this rainbow header from Robin Van Persie during the Netherland-Spain game: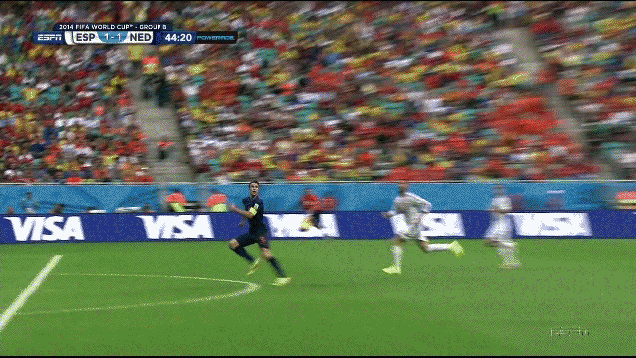 Or this incredible use of technology to determine a French goal. Anyway the Paramount is live streaming, for free, a select number of the games on its enormous screen in its gorgeous theater. Tonight is US vs. Ghana, here's the blurb from their website describing the nascent rivalry (sports-wise, colonialism and neo-colonialism rivalry aside for now):
Ghana has knocked the US out of the World Cup the last two World Cups – so this year marks redemption personified. Both the US and Ghana will both be vying for the points required to make it to the next round so the competition is sure to be stiff. See the game on the Big Screen at The Paramount for free, and then watch the US take on Portugal, with star player Cristiano Ronaldo on June 22. Concessions will be available for both matches!
Tonight's match starts at 6pm, and is free. I've been told it's good to get there early for seats!
If sports (understandably) isn't your thing, but you'd still like to sit in a chair and watch something, Virginia Film Festival is doing a screening tonight of Marx Brothers' poke at academics, Horse Feathers. From the PCA's "Arts In Your Inbox":
In celebration of the 40th Anniversary Heritage Theatre Festival, the Virginia Film Festival will screen The Marx Brothers' Horse Feathers. This 1932 Marx Brothers classic is a madcap, absurdist look at the world of academia. The screening will be followed by a conversation with Award-winning actor/director/playwright Frank Ferrante, moderated by noted journalist and Washington Post columnist Harold Meyerson.
Tickets are $5 and are available through the UVa Arts Box Office.
This is over at the new-ish Culbreth Theater by UVA's Architecture school, starts at 7pm, and is $5. Hat tip to Jordan Taylor for this one!