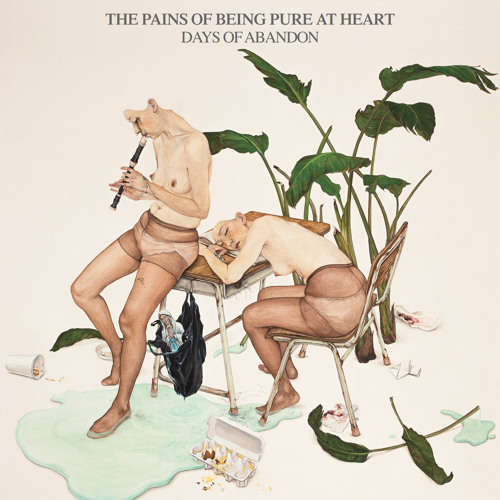 Tonight at the Southern two bands are playing that will be perfect to welcome in this glimpse of spring weather.
The Pains of Being Pure at Heart are touring for their upcoming album, Days of Abandon, which will be released on April 22nd. Judging by "Simple and Sure", the first song released off the album, you should prepare yourself to dance around to Pains' take on blissed-out 80's pop, reminiscent of a Skylaring-era XTC (I have my suspicions that this album cover, with its naked flute players, is a reference to Skylarking's album art).
Starting the show is another band fully qualified to welcome in springtime vibes; Virginia's own Eternal Summers.  Their most recent tune, "A Burial" brings their music fully into the realm of 90's psychedelia; setting their garage-pop Sloop John B. out to sail on a sea of ecstatic distortion.
Doors are at 8:30, the music begins at 9. Tickets are $12.